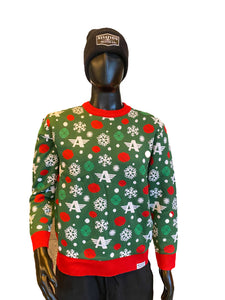 Picture this: you, cozied up by the fireplace, sipping on your favorite Aviation Gin concoction, wrapped in the warm embrace of the most stylish holiday sweater in existence. It's green like the envy of everyone who sees it, and red like the sensational flavor of Aviation Gin itself.
The Aviation Gin Holiday Sweater isn't just about keeping you warm; it's about keeping your holiday spirits high. It's the kind of sweater that says, 'I know how to have a good time, and I do it with style.'
Handcrafted in the US. Made with 100% Acrylic Jacquard knit. 7gg.